OUR MINISTERS
TOMMY MAXWELL - PULPIT MINISTER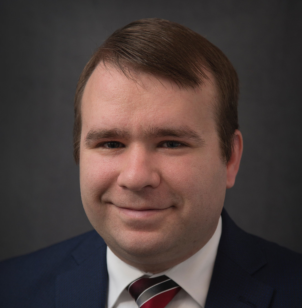 ABOUT TOMMY MAXWELL
Tommy Maxwell serves as the Pulpit Minister for the Puyallup Church of Christ in Puyallup, Washington. He has also preached in Southern Oklahoma and worked as a missionary in Scotland. He has a MBS degree from Sunset International Bible institute and is currently pursuing a ThD degree from Sunset. He is also currently pursuing a Master's degree from Amridge University in New Testament Studies. He and his wife Pamela have been married for 9 years and have four young children.
BOB STUMP - ASSOCIATE MINISTER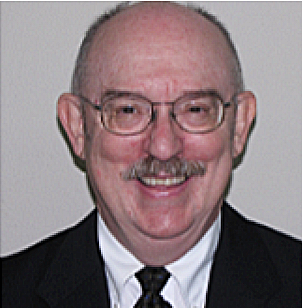 ABOUT BOB STUMP
Bob Stump is the director for the Sunset International Bible Institute Northwest in Puyallup, WA. Bob has been a missionary in Bratislava and Košice, Slovakia for over twenty years. While in Slovakia, Bob also worked with congregations and individuals through personal study and counseling, small groups, leadership training, and preaching. He helped conduct seminars for single Christians, Spiritual Giftedness and Church Purpose, Personal and Spiritual Growth, and Summer Camp. He was also a preacher with the Springbrook Church of Christ, in Renton, WA. Bob is a graduate of Bear Valley School of Biblical Studies and in Missions, from the Sunset International Bible Institute.
HEARYou must hear the gospel and then understand and recognize that you are lost without Jesus Christ no matter who you are and no matter what your background is. The Bible tells us that "all have sinned, and come short of the glory of God." (Romans 3:23) Before you can be saved, you must understand that you are lost and that the only way to be saved is by obedience to the gospel of Jesus Christ. (2 Thessalonians 1:8) Jesus said, "I am the way, the truth, and the life: no man cometh unto the Father, but by me." (John 14:6) "Neither is there salvation in any other: for there is none other name under heaven given among men, whereby we must be saved." (Acts 4:12).
BELIEVEYou must believe and have faith in God because "without faith it is impossible to please Him: for He that cometh to God must believe that He is, and that He is a rewarder of them that diligently seek Him." (Hebrews 11:6) But neither belief alone nor faith alone is sufficient to save. (James 2:19; James 2:24; Matthew 7:21)
CONFESSYou must, with sincere heart-belief, confess that Jesus is Lord. He is Lord whether you confess it or not, but it is unto your salvation that you must acknowledge His deity and His ownership (Romans 10:9-10). This confession is the external expression of an internal spirit of complete submission to every aspect of His word and will. As with faith and repentance, confession alone does not save (Matthew 7:21).
REPENTYou must repent of your sins. (Acts 3:19) But repentance alone is not enough. The so-called "Sinner's Prayer" that you hear so much about today from denominational preachers does not appear anywhere in the Bible. Indeed, nowhere in the Bible was anyone ever told to pray the "Sinner's Prayer" to be saved. By contrast, there are numerous examples showing that prayer alone does not save. Saul, for example, prayed following his meeting with Jesus on the road to Damascus (Acts 9:11), but Saul was still in his sins when Ananias met him three days later (Acts 22:16). Cornelius prayed to God always, and yet there was something else he needed to do to be saved (Acts 10:2, 6, 33, 48). If prayer alone did not save Saul or Cornelius, it will not save you either. You must obey the gospel. (2 Thess. 1:8)
BE BAPTIZEDHaving believed, repented, and confessed that Jesus is the Son of God, you must be baptized for the remission of your sins. (Acts 2:38) It is at this point (and not before) that your sins are forgiven. (Acts 22:16) It is impossible to proclaim the gospel of Jesus Christ without teaching the absolute necessity of baptism for salvation. (Acts 8:35-36; Romans 6:3-4; 1 Peter 3:21) Anyone who responds to the question in Acts 2:37 with an answer that contradicts Acts 2:38 is NOT proclaiming the gospel of Jesus Christ!
LIVE FAITHFULLYOnce you are saved, God adds you to his church and writes your name in the Book of Life. (Acts 2:47; Philippians 4:3) To continue in God's grace, you must continue to serve God faithfully until death. Unless they remain faithful, those who are in God's grace will fall from grace, and those whose names are in the Book of Life will have their names blotted out of that book. (Revelation 2:10; Revelation 3:5; Galatians 5:4)